Regular price
Sale price
HK$350.00
Unit price
per
Sale
Sold out
Size:
Small: w126 x d90 x h15mm
Large:  w189 x d135 x h15mm
Material:  Cherry - liquid glass coating
Share
View full details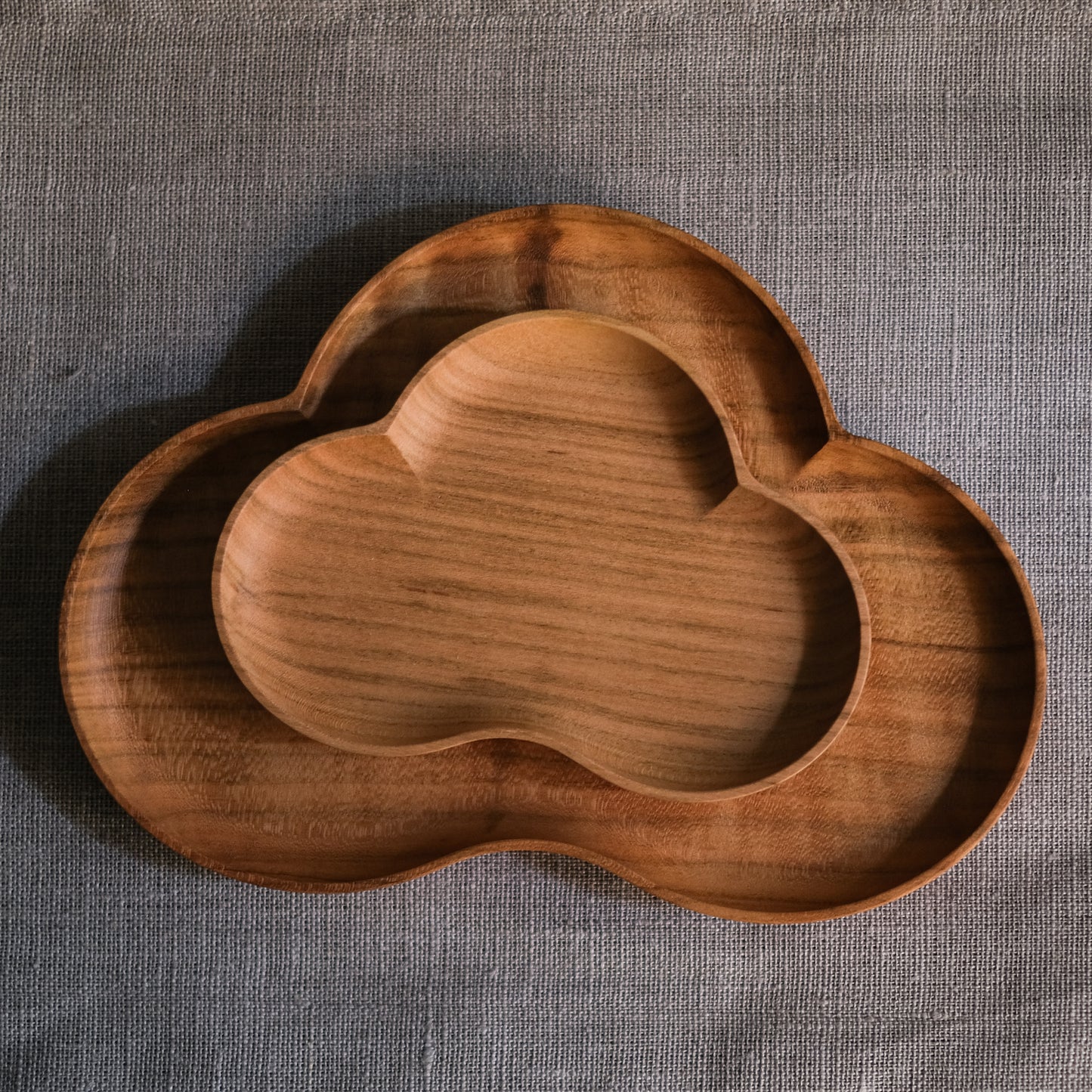 Oji Masanori - Designer

A native of Hiroshima Prefecture, he transitioned from working in architecture and graphic design to pursuing a career as a handicraft designer. His creative endeavors encompass a range of Japanese handicrafts, including graphic designs for ongoing projects and integrated branding for his product families. He approaches each design with a focus on honoring the essence of the handmade item and its unique journey.

AIZAWA Wood Works - Maker

AIZAWA Wood Works, founded in 1947 in Japan, specializes in various woodwork techniques and delivers exquisite wooden tableware.

Each grain of wood holds and supports the tree itself, allowing it to grow thicker and larger while accumulating strength. It takes around 100 years for a tree to reach a size suitable for making dishes or trays.
From Japan

AIZAWA Wood Works, founded in 1947 in the city of Wajima, Ishikawa prefecture is a workshop of wood base for Wajima lacquerware. In 2013, they started editing their own design.

Old and experienced

With more than 70 years of experience of lacquerware production, and a mixture of new art director Oji Masanori (Since 2019), the brand reignited with some new and popular home and tableware design.

Old hardwood

Unlike the Albiza Tree figurines that we have within CO90, Aizawa uses woods that have been around for more than 100 years! As you know, the tree will strengthens as it grows older, with higher density making every block and tableware durable and long lasting! Each piece is made with the best equipment, high precision and delicate hand polishing. Which can last you for over hundreds of you years, if used with care.